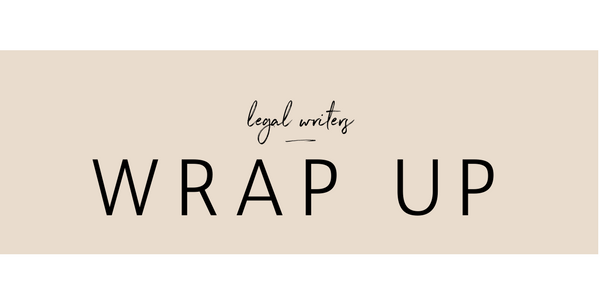 September was a busy month for our government as they reassessed their policies under a new leader. This has kept law-makers relatively quiet, although it promises to heat up in the coming months. But there's still plenty of news this month to update your clients on, whether they're corporates or individuals.
If you're struggling for ideas or time to get your marketing off the ground, watch this quick video or give us a call. We'd be happy to help!
Privacy and Data Protection
With the controversial My Health Record rolling out over the coming months, concerns are being raised around the current data protection framework. With pharmaceutical companies potentially allowed to apply for data from the system, and the possibility that private health insurers will follow suit, the AMA is pushing for a parliamentary inquiry. Nothing's certain yet, but this one's worth keeping an eye on as there might be a need for submissions down the track.
Relevant to: anyone working in the insurance, pharmaceutical or medical industries, and patients.
Employment Law
A legislative loophole that means council staff who are victims of bullying are blocked from accessing the Fair Work Commission is being investigated. Queensland has recently closed a similar loophole, but federal reform may be on the horizon.
Relevant to: Employers and staff within local council organisations.
Property Law
The Victorian Residential Tenancies Amendment Bill 2018 was passed earlier this month. It contains around 130 reforms to Victorian tenancy law, most of which are designed to offer extra protection to renters.
Relevant to: landlords and tenants in Victoria.
Wills and Estates Law
The Full Court in Brooks & Anor v Young & Ors [2018] SASCFC 81 has warned executors against premature distributions from an estate. The case underlines the importance of caution as well as a summary of executor liability.
Relevant to: Estate practitioners and independent trustees.
Rakhee graduated from the University of Melbourne with Honours and began her career practising taxation law. While working for blue chip companies like ANZ, Foster's and General Motors she developed a flair for writing. She's been featured in The Australian, Forbes and BBC publications, and enjoys creating content that leverages her knowledge of the law and business. Her expertise includes taxation, migration, financial services, corporate and employment law.
Rakhee is based in Melbourne. You can contact her by email at rakhee@legalwriters.com.au or call her on +61 409 418 297.