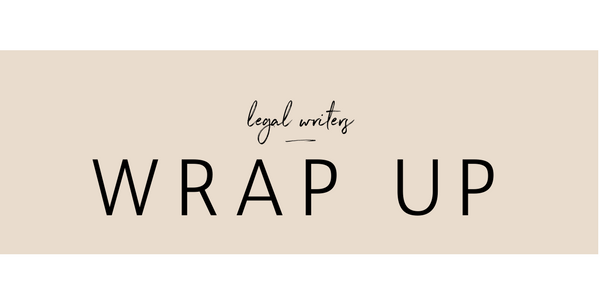 After what has seemed like months of suspended animation while the country waited for the Federal Election, things are finally moving apace.
From whistleblower laws to expanded ASIC powers, plus rate cuts, APRA guideline changes and minimum rate readjustments, there's plenty here for law firms, financial advisers and real estate agents to take note of.
If you think your clients would like to know more about any of the developments below, drop us a line – we'd love to have a chat about how we can help.
Employment
The Fair Work Commission handed down its annual review of the national minimum wage (NMW) on 30 May. The NMW, and all modern award minimum wages, have been increased by 3.0% to $19.49 per hour or $740.80 per week.
Relevant to: employers paying staff under modern awards or at the NMW
Property
The RBA announced a rate cut to a new cash rate of 1.25% on Tuesday 4 June. This dovetails nicely with a proposed new ruling by the Australian Prudential Regulation Authority, which would alter serviceability assessments to incorporate a buffer of 2.5% rather than the current requirement of 7%. Against falling rates, this could see borrowers only required to prove serviceability up to 6-6.5%, increasing borrowing power.
Relevant to: financial lenders
Corporate
On 1 July, new whistleblower laws will come into effect. These include a broad range of protected disclosures and remedies for whistleblowers in the corporate, financial and credit sectors. All public and large proprietary companies must also have a whistleblower policy in place.
Relevant to: All public and large proprietary companies as well as any financial services or credit organisation
Taxation
The Federal budget announced an additional $1 billion in funding to the ATO to expand the Tax Avoidance Taskforce. Organisations should expect greater scrutiny from the ATO. Individuals can also expect tax cuts by an increase in some of the middle tax brackets. Further tax cuts will be phased in from 2022 to 2024.
Relevant to: All taxpayers
Financial Services
New laws that will come into effect in 2021 place obligations on organisations that issue and distribute financial products to retail customers. ASIC will be empowered to intervene if products that are being distributed may harm consumers. The laws are intended to focus on products that are inappropriately targeted or sold to consumers.
Relevant to: Organisations who issue or distribute financial products to consumers
Tanya was admitted to the South Australian Bar in 2006 and practiced for several years in large and boutique firms before starting her own business in legal, financial and real estate content writing and editing. Her areas of expertise include contract law, property law, personal finance and personal injury. She also works closely with real estate professionals including real estate agents, property managers and mortgage brokers to deliver high quality engaging content.
Tanya is based in Adelaide. You can contact her by email at tanya@legalwriters.com.au or by telephone at +61 400 972 354.