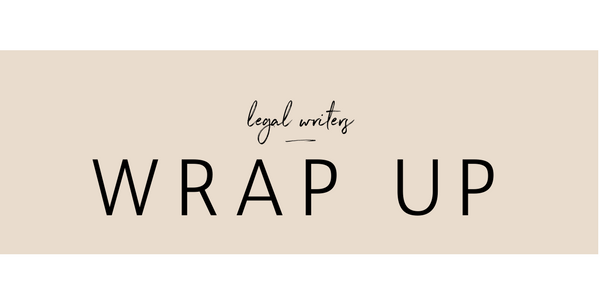 With a Federal Election just around the corner, policy proposals are flowing thick and fast. From franking credits to tax cuts, we're likely to see changes that significantly affect the finance, real estate, accounting and legal sectors. But until we know who'll take the reins post-election, let's take a look at things that have already been enacted.
If you think your clients would like to know more, give Rakhee or Tanya a call – we'd love to have a chat about how we can help.
Financial Services
Following the Royal Commission, it's no surprise that there is a flurry of activity around the regulatory framework for financial services.
Penalties for misconduct in financial services will increase following the passing of the Treasury Laws Amendment (Strengthening Corporate and Financial Sector Penalties) Bill 2018 in both houses. Large AFSL holders may be fined up to $525 million for corporate misconduct while individuals can be fined up to $1.05m or three times the benefit of their contravention.
Further amendments are expected in the future covering a range of issues from capping commissions to further penalties and fines.
Relevant to: Anyone with an AFSL or ACL licence.
The Australian Treasury has also released a paper on the regulatory and taxation frameworks for Initial Coin Offerings. We expect to see plenty of discussion and regulation in this area in the near future.
Real Estate
Building companies are facing a hostile business environment. Increased banking regulation and lower housing prices have seen investor loans drop to the lowest level since 2011. Insurance companies are pulling back from exclusion-free professional indemnity cover for building surveyors in the wake of the Opal Tower crisis. Finally, an oversupply of apartments is predicted to get even worse.
Relevant to:  Anyone in the building industry including property investors, surveyors, insurance companies and developers.
Employment
Last year, Australia's Sex Discrimination Commissioner announced an inquiry into sexual harassment in the workplace, and submissions closed at the end of February. Of note is the initial finding that the current employment regulatory regime is no longer fit for purpose. We'll keep an eye on this one and let you know the outcome.
Relevant to: All employers
Privacy and Data Protection
The Federal Government is foreshadowing tougher penalties for privacy breaches and stronger protection measures for social media users following the Christchurch massacre. Legislation isn't expected until after the election.
Relevant to: Social media companies and potentially all social media users

Rakhee graduated from the University of Melbourne with Honours and began her career practising taxation law. While working for blue chip companies like ANZ, Foster's and General Motors she developed a flair for writing. She's been featured in The Australian, Forbes and BBC publications, and enjoys creating content that leverages her knowledge of the law and business. Her expertise includes taxation, migration, financial services, corporate and employment law.
Rakhee is based in Melbourne. You can contact her by email at rakhee@legalwriters.com.au or call her on +61 409 418 297.