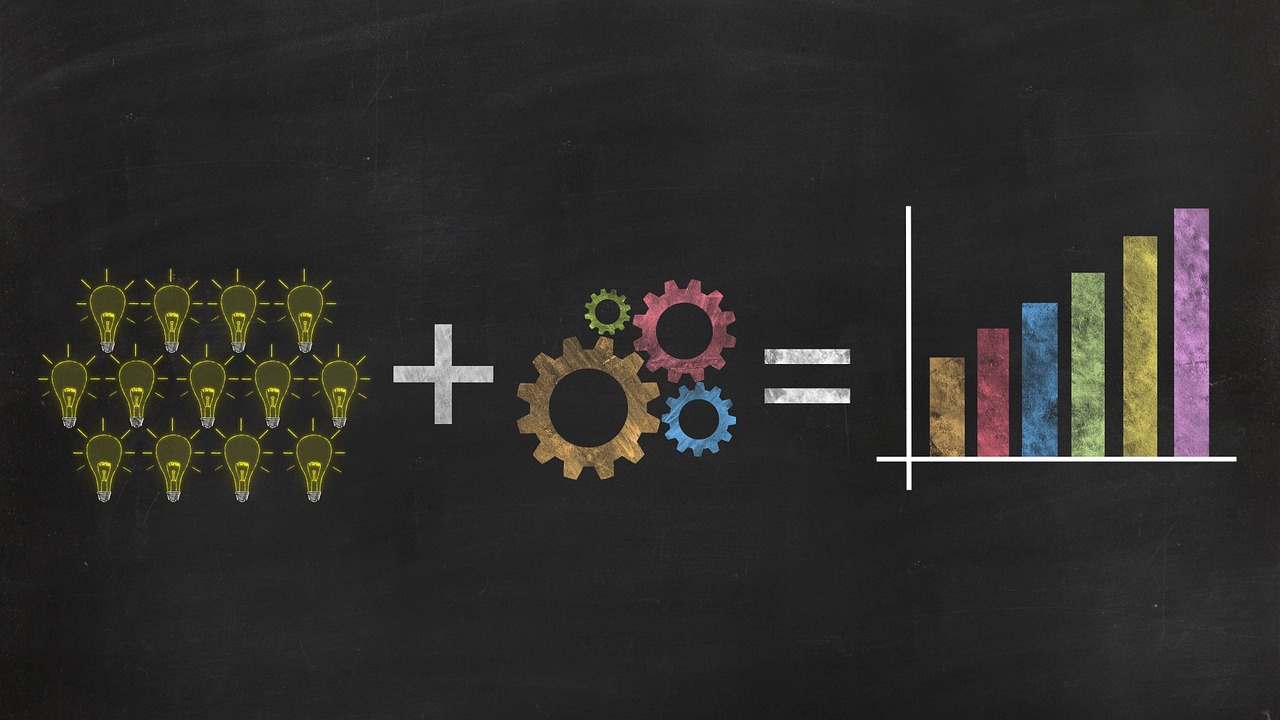 The financial planning industry has traditionally depended on referrals to generate new clients and drive business. However, investors today are increasingly turning to the internet to make their investment decisions. While referrals should still be a part of your marketing strategies as a financial advisor, online marketing can help you develop strong relationships with both current and prospective clients. When done right, online marketing allows you to reach future clients, showcase your expertise, and build client trust. Here are 5 financial advisor marketing ideas you can use.
1. Keep it simple
Often, while trying to highlight your expertise it's tempting to rely heavily on financial terminology in your website and marketing materials. While these terms are widely used in the industry and are common amongst experts, they can create a barrier between you and your audience.
When it comes to making financial decisions, clients don't want to be confused or make mistakes. So when it comes to marketing your financial services, if your information is too complex or overwhelming, it might stop them from approaching you. That's why it's important to keep your content simple and accessible to your client base across all platforms.
2. Make it personal
When it comes to financial advisor marketing, your clients don't just want to know about what products and services you offer, they're looking for advice they can trust. This trust isn't built on your expertise alone. You need to be personal, authentic, and unique and so does your online presence.
Let your personality shine through in your website, blogs, and social media. Share whatever you do that is uniquely you, it doesn't have to be the same as everyone else.
Share how you're supporting your local sports team or post photos of take your pet to work day.
Share links to what you're reading that can potentially add value to your clients' lives and open up conversations.
Engage regularly with your audience to encourage them to approach you and strengthen their trust in you.
Share updates from conferences or seminars to boost engagement with clients, prospects, and your professional community. More importantly, this also signals to your clients that you're working hard for them even when you're not with them.
3. Don't forget social media
According to a study done by Market Strategies International, many affluent investors use social media to research financial decisions. If your social media presence is sparse or not updated frequently, it could dampen your future clients' interest. Keep your social media accounts active, authentic, and filled with a variety of targeted content for clients and prospects to engage with.
With the great reach of social media, there is also a great need for caution. Make sure your firm has a social media code of conduct in place so that you are compliant and can protect your reputation. If you're not sure where to start or it seems daunting, we can always help you set this up, train your staff or even manage your social media marketing for you.
4. Stay compliant
No matter what you do, it's critical that your content is always compliant with the law. A risk that is often ignored is "endorsing" or making recommendations on social media. This includes liking content on Facebook or LinkedIn or retweeting or favouriting on Twitter. To avoid any confusion, you can put up disclaimers. This clarifies that the information you share isn't an endorsement and doesn't reflect the official views of your firm.
When promoting or discussing financial investments, it's also important to make sure that your communication is transparent, clear, and fair. Online promotions and discussions are just like anything you put in print or say in person. They also need to include appropriate risk warnings and disclaimers.
It's also important to archive all of your digital communication. Whether it's over email or social media – keep records of all of your interactions and try not to delete anything. While there are no regulations about this, it's always wise to keep these archives for at least five years.
5. Create original content
As more and more financial advisors lean into online marketing, it's essential that your content is original sets your services apart from the rest. Your online marketing efforts need a steady stream of content that balances compliance and personalisation and is targeted to the clients you want to retain and attract.
We understand that creating original, tailored content consistently can take a lot of time and resources. That's why some businesses ask us to help them. As content marketing professionals who've worked in financial services, we can tap into a wide range of content formats – interviews, whitepapers, blogs, and even video – to keep your online marketing efforts active and effective. This can help enhance your credibility online, build an effective financial advisor marketing strategy, and convert prospects into clients and potentially promoters of your work.
If you'd like to know more about how to market yourself as a financial advisor, get in touch. We'd be happy to help.
Rakhee graduated from the University of Melbourne with Honours and began her career practising taxation law. While working for blue chip companies like ANZ, Foster's and General Motors she developed a flair for writing. She's been featured in The Australian, Forbes and BBC publications, and enjoys creating content that leverages her knowledge of the law and business. Her expertise includes taxation, migration, financial services, corporate and employment law.
Rakhee is based in Melbourne. You can contact her by email at rakhee@legalwriters.com.au or call her on +61 409 418 297.